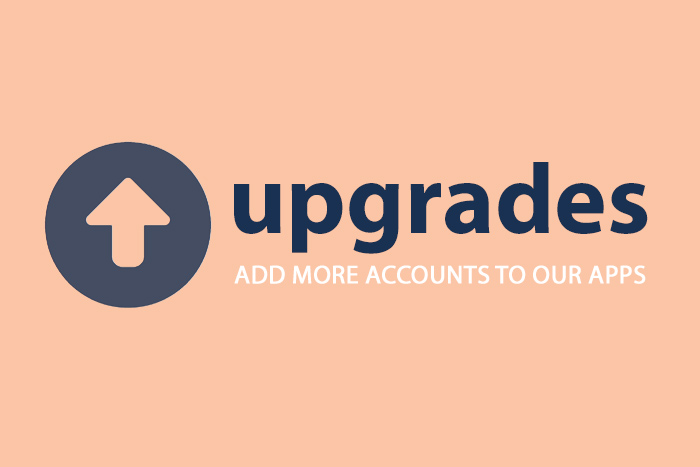 We've integrated Stripe into the following apps to allow you to add more accounts to their base versions:
Clicking the menu icon

will display the link to Upgrade at the very top, as show in the example below from Adview:
You can see how the upgrade flow works from the following Help center article for Adview: https://www.synaptive.com/docs/article/4422942140557
We'll be adding Stripe to more of our apps in the coming weeks.
Questions? Please contact us.