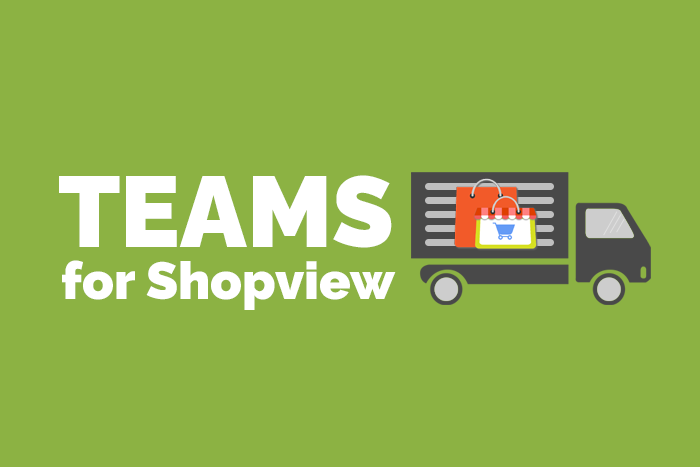 We just released an update for our Shopview for Shopify app, adding Teams! You can now share your Shopify stores with multiple Hootsuite team members. This new feature requires that your Hootsuite plan is one of the following: Team, Business or Enterprise.
With the new Shopview Teams plan, you can give up to 3 Hootsuite team members access to your Shopify shop. If you are the owner of the shop on Shopify, under the settings menu a Manage Teams button will be displayed:
Click it to display the Share store popup:
Click the plus sign to the left of each team/organization to view its members:
Selecting the checkbox to the left of each member will give them access to your shop. Deselecting will remove their access to your shop.
Once you have everything setup, each of your team members will have to install Shopview into their Hootsuite dashboard. They can install it from here: https://apps.hootsuite.com/apps/shopview
Team members will have access to all of the three streams available in the app: orders, products and comments. However, the owner of the shop must setup the social accounts needed for the comments stream to function. See Adding Social Networks above.
Availability and Upgrading
The Teams plan is available now for $15/month in the Shopify app directory. If you're currently on the Standard plan, it's easy to upgrade! Simply select Apps in your stores admin interface on Shopify, and click the Shopview link. Next, click the Upgrade to Teams button, and you will be guided through the upgrade process. Once you're done, reload your Shopview stream in Hootsuite to get the upgraded version.
Questions? Please contact us at: https://www.synaptive.com/contact-us