How do I add additional Instagram accounts?
The standard version of oneclick.bio comes with support for 2 Instagram accounts. To add more accounts, select the Upgrade option from the Quick Links menu: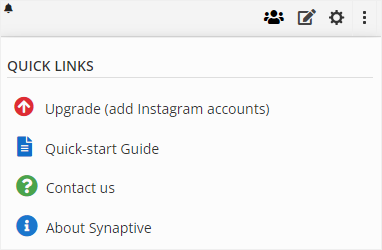 After you have clicked Upgrade, a popup will be displayed: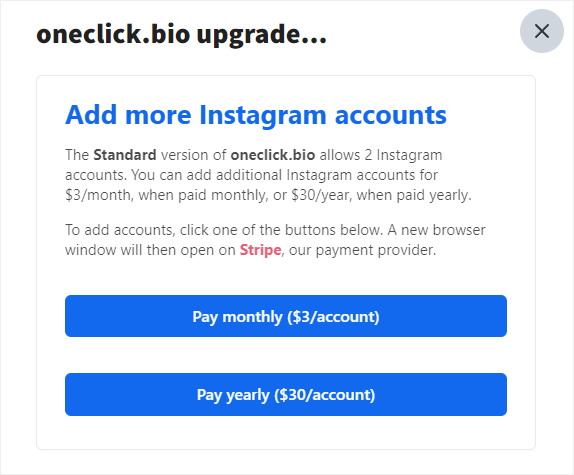 If you want to pay monthly, click the Pay monthly button. If you want to pay yearly, click the Pay yearly button. After you have clicked a button, a new browser tab will be opened on Stripe, our payment provider: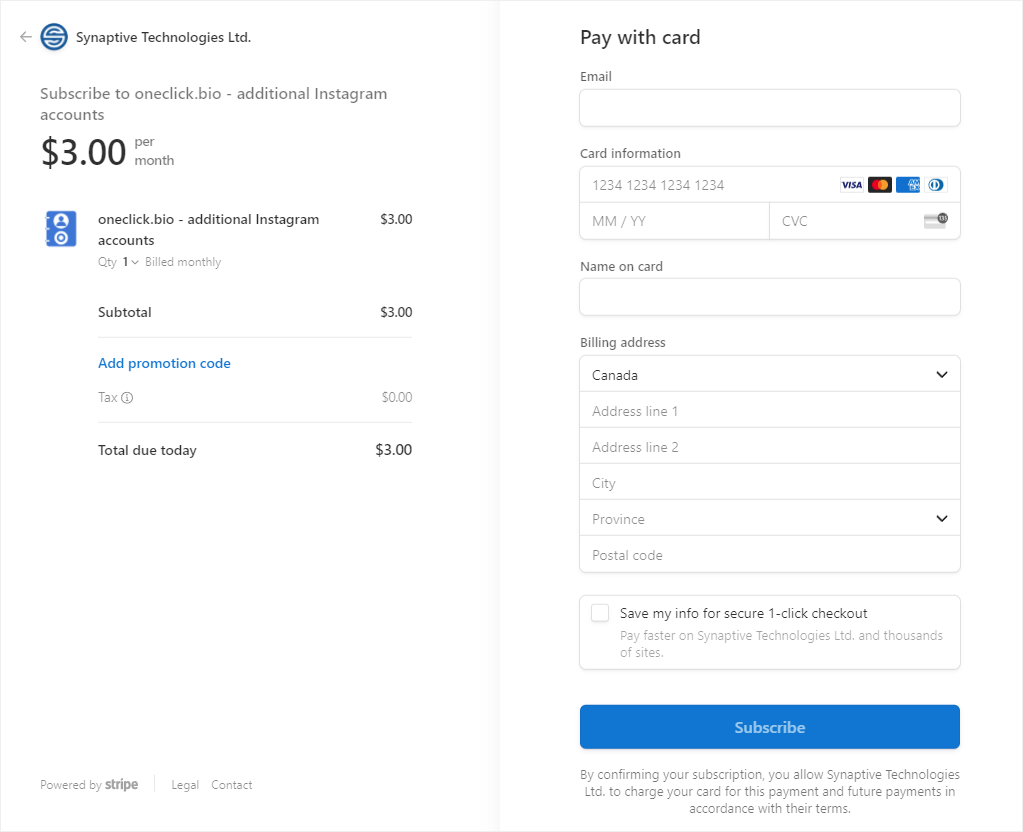 Here you can select the number of Instagram accounts you want to add by clicking the Quantity (Qty) dropdown menu. 

A popup will then be displayed where you can change the quantity: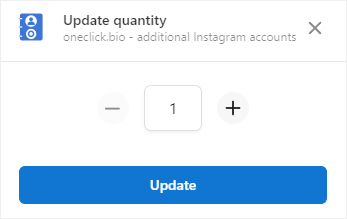 After you have selected the quantity you wish to add, fill in your credit card and billing information on the right side, and then click the Subscribe button. Once your card has been approved, the tab will be closed, and you can now use additional accounts with oneclick.bio. Please note that you will continue to be charged monthly, or yearly, until you cancel your subscription. 
Modifying/Cancelling subscriptions
To modify, i.e. change the quantity of accounts, or cancel your subscription, simply click the Upgrade link in the Quick Links menu, and you will be guided to the customer portal on Stripe. 
Questions? Please contact us. 
---
Back to oneclick.bio help
Still have questions?
Click the Contact button below, and our support team will be happy to help!
Contact Us