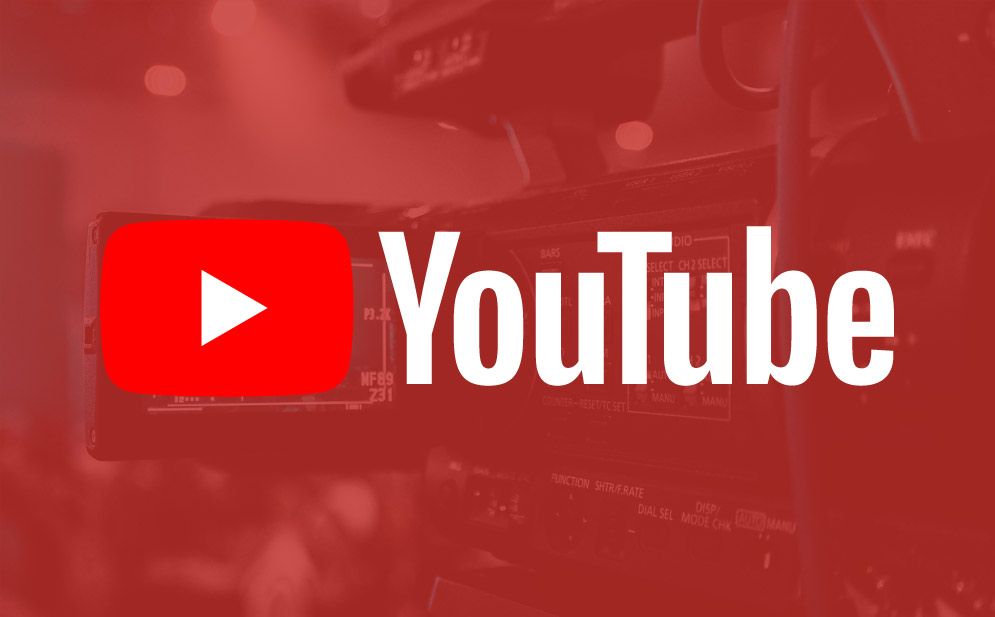 Ever wanted to monitor YouTube channels with everything else you're monitoring in our Syndicator app? Well, you can! First, open the page for the channel on Youtube, and copy the URL for the channel from your browsers URL input box: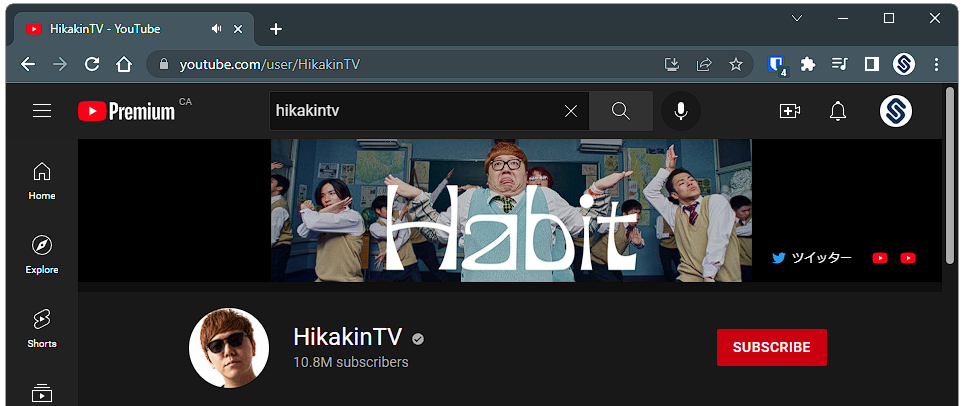 In this case, the URL is: https://www.youtube.com/user/HikakinTV. Next, go back to your Syndicator stream in Hootsuite and click the

Feed Manager
icon in the app's menu bar. This will display the
Feed Manager
popup. Here, click the
Add Feeds
button: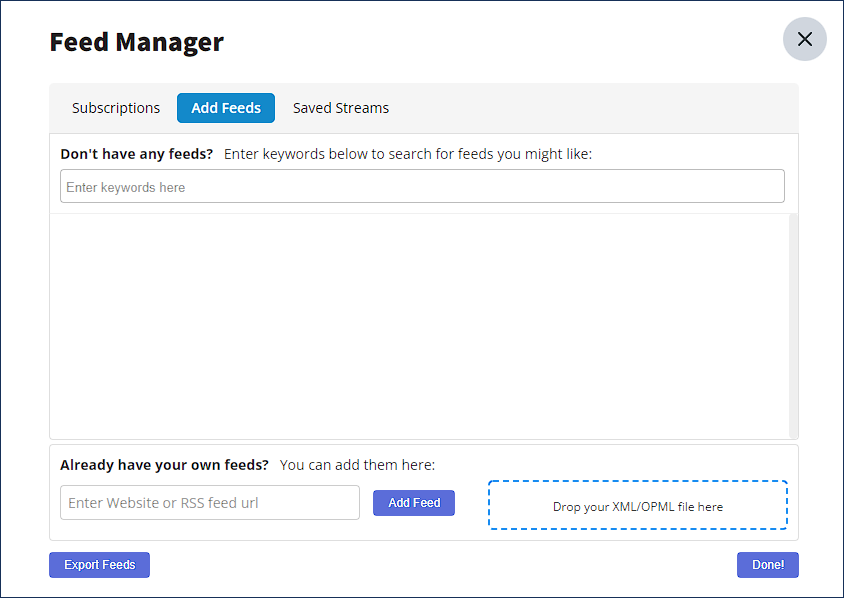 Now, at the bottom, paste the URL you copied above to the
Enter Website or RSS feed URL
input box at the bottom left. Finally, click
Add Feed
and you've now added a YouTube channel to Syndicator.