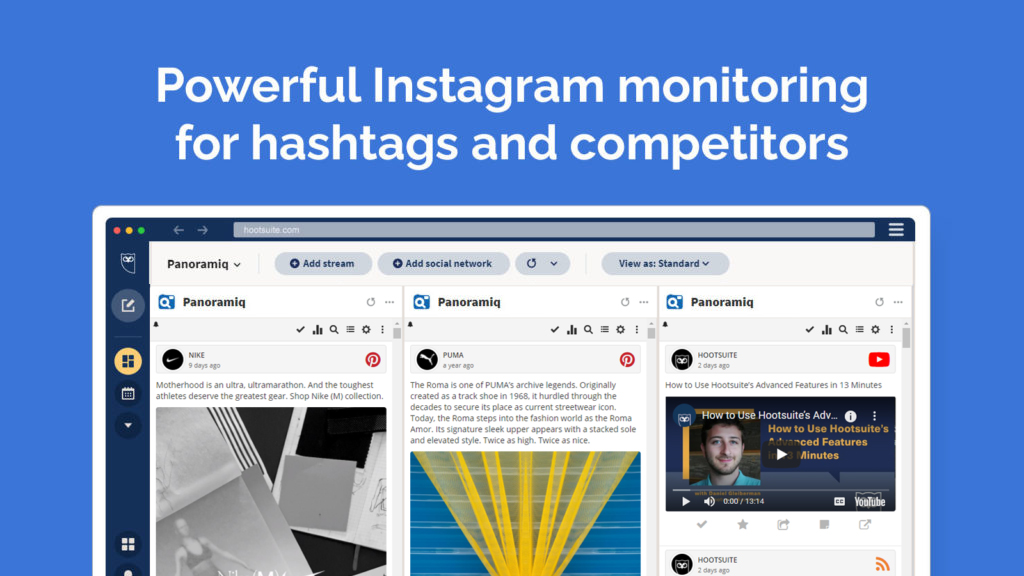 We just pushed a major update to Panoramiq live today. The app is now called Panoramiq Watch, and you can still watch competitors and hashtags on Instagram, but we've made it more powerful!
Hashtag Monitoring
You can now create Hashtag searches that match posts that have been tagged with up to 3 hashtags. You can also specify a tag that you don't want in your results, as well as select which Instagram account to use for the search.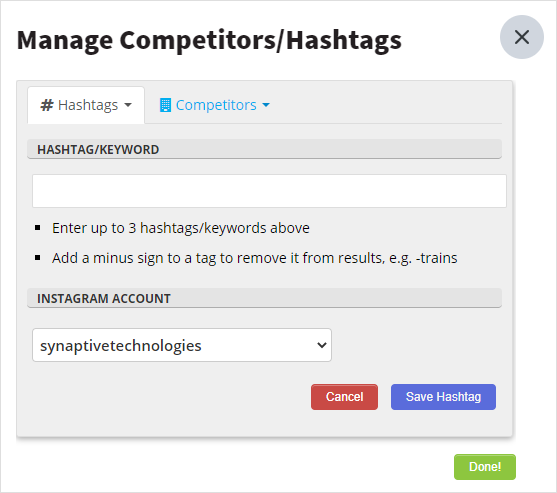 Flexible Streams
Panoramiq Watch allows you to watch multiple or individual hashtags and competitors in one stream, as well as view up to 30 days worth of hashtag results.
Analytics
We've also added analytics so you can see how frequently your competitors are posting, or how often a hashtag is being used: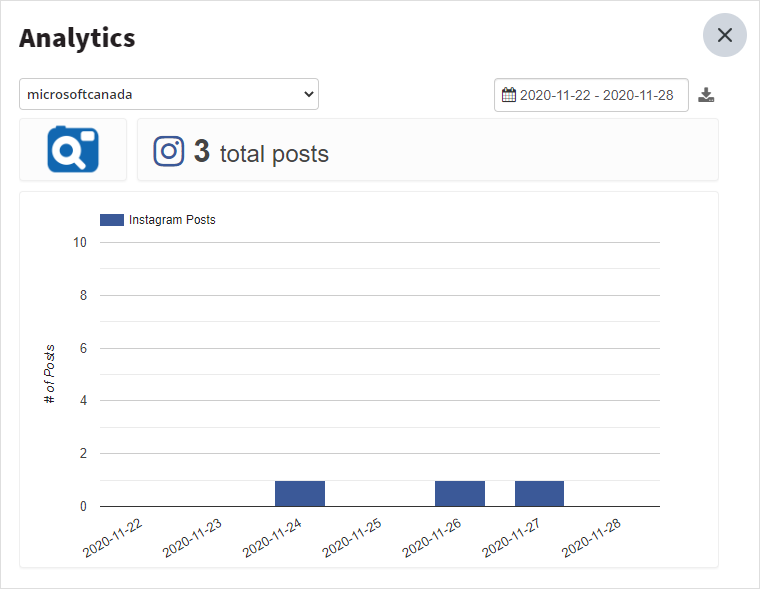 Upgrading
If you're already using Panoramiq, you will be prompted to import your existing hashtags and competitors. After you've done that you will have to select an Instagram User ID to use for your hashtag searches. (this isn't required for competitor searches)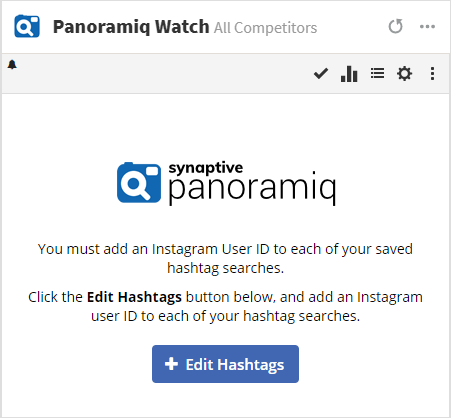 Click the Edit Hashtags button, and the list of your imported hashtags will be displayed: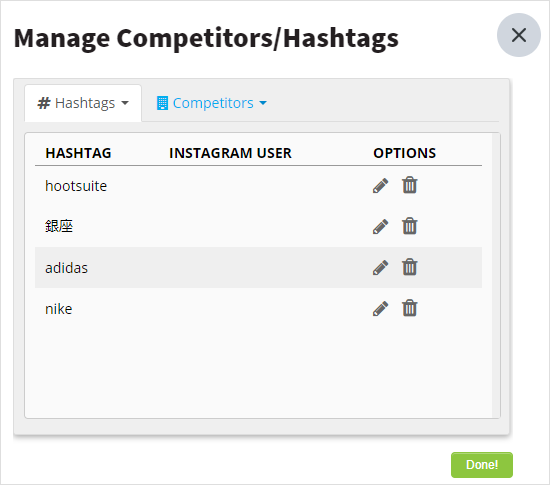 Click the edit

icon for each hashtag to select an Instagram user, Next, select the Instagram Account you would like to use and then finally click the Update Hashtag button to save.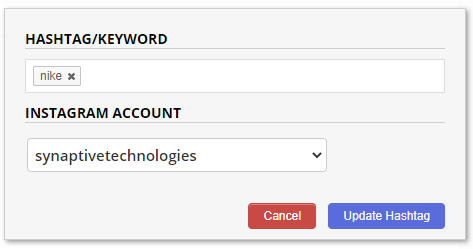 More info on the new Panoramiq Watch is available on our website @ https://www.synaptive.com/panoramiq-instagram.