Supercharged!
Take your social media game to the next level with Hootsuite apps from Synaptive.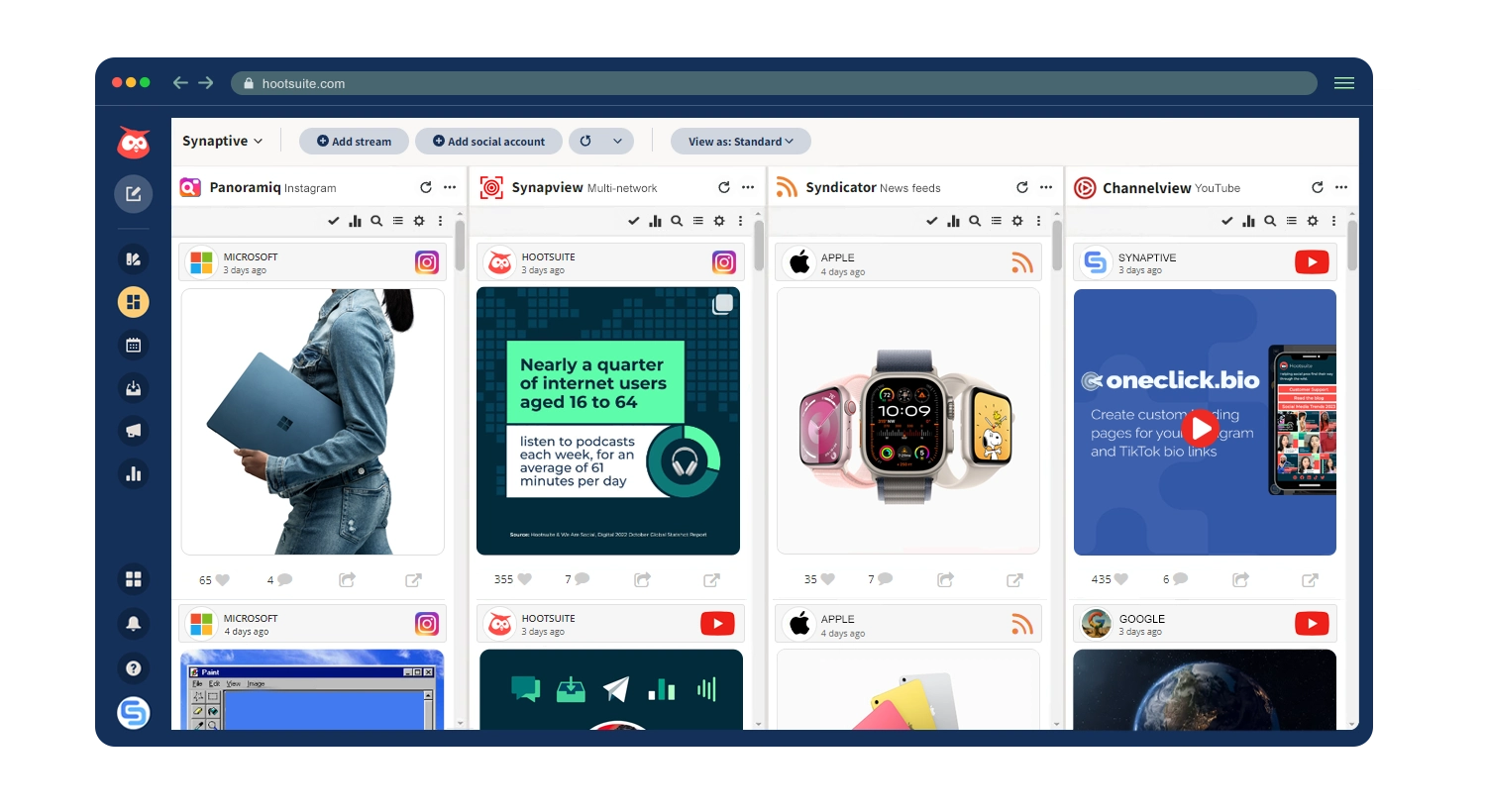 Over 40 apps, all exclusively available for Hootsuite.
Apps for monitoring, ecommerce, analytics, automation and much more!
Keep scrolling to view a list of our most popular Hootsuite apps.
Want to see more?
Check out all 40+ apps in our app directory, and start supercharging Hootsuite!
App Directory