Supercharged!
Take your social media game to the next level with Hootsuite apps from Synaptive.
Try any app for FREE! for 30-days. Click the App Directory button above to get started.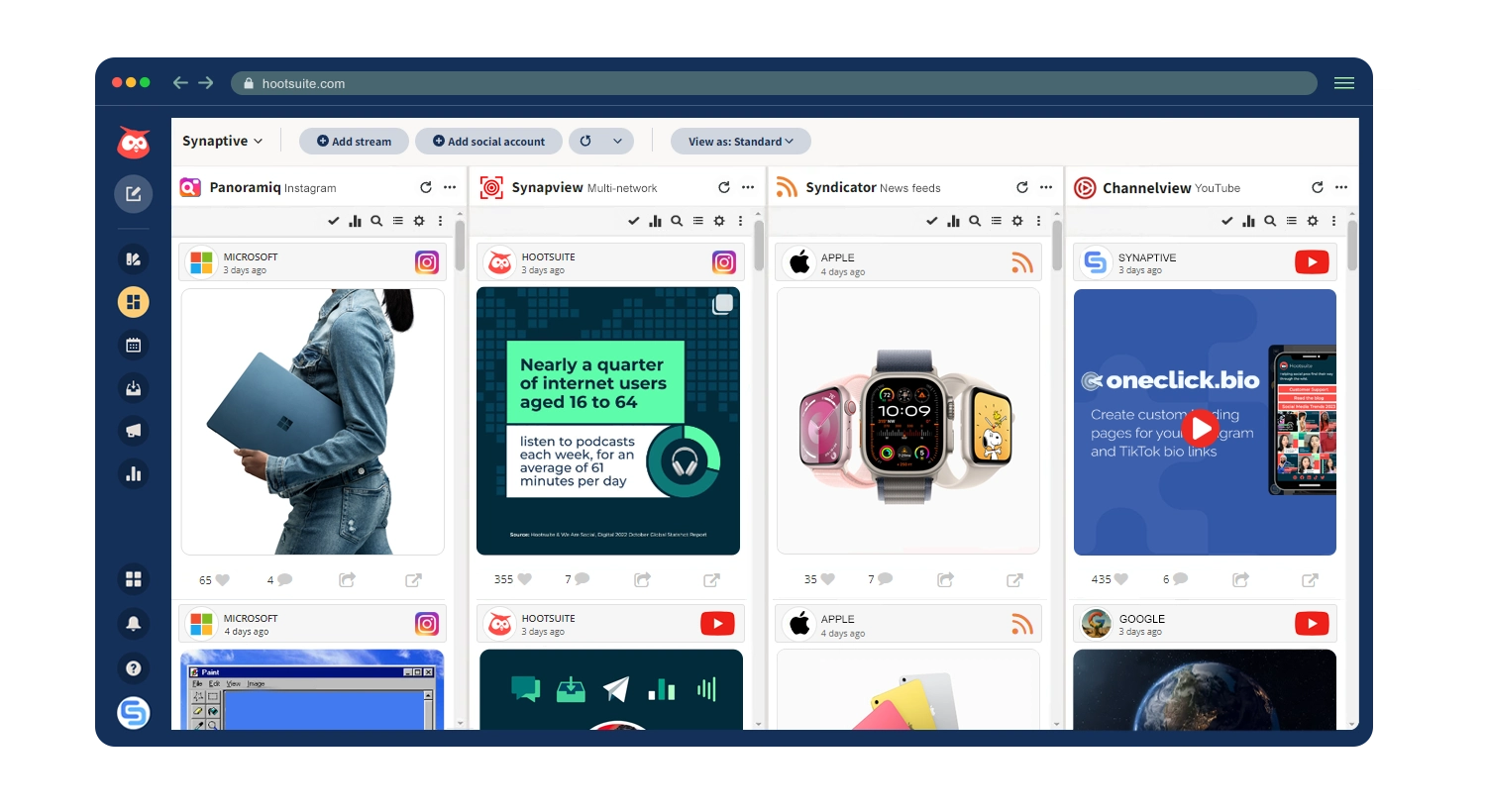 Over 40 apps, all exclusively available for Hootsuite.
Apps for monitoring, ecommerce, analytics, automation and much more!
Keep scrolling to view a list of our most popular Hootsuite apps.
Want to see more?
Check out all 40+ apps in our app directory, and start supercharging Hootsuite!
App Directory