How do I switch to using Synapfeeds?
Have you hit the maximum number of feeds you can automate with Autopublisher? Adding more is easy by switching to Synapfeeds. To switch to Synapfeeds, you must first uninstall the Autopublisher app in Hootsuite by following these steps:
1. First, click the Install Hootsuite apps link in the left menu: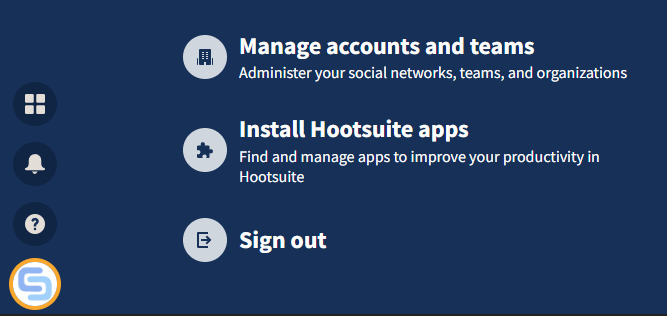 2. Search for Autopublisher, and move your mouse to the Installed button:

The button  will change to Uninstall:

3. Finally, click the Uninstall button, and you have finished uninstalling the app. 
NOTE: Your feeds will be paused when you delete the Autopublisher app, but they will not be deleted. After you have installed Synapfeeds, you will have to restart your feeds. 
After you have uninstalled Autopublisher, add Synapfeeds to your dashboard by clicking the following link: https://hootsuite.com/dashboard#/app-details?id=21415
Getting started with Synapfeeds
After you have installed the app, and added to your dashboard, the app will notice it's your first time and start you off on a 30-day free trial. (no credit card required)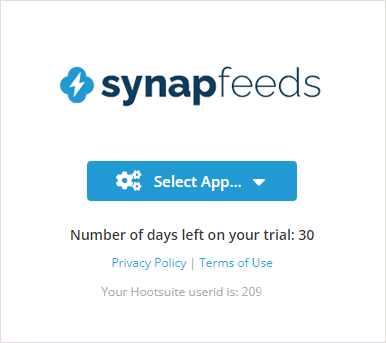 Clicking the Select App button will display a list of the apps you can use. In addition to Autopublisher, you can also use our RSS Syndicator feed reader app. 
Subscribing to a plan
At the end of your 30-day trial, you will be prompted to subscribe to a plan: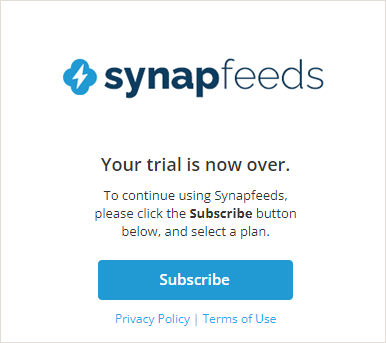 You can also subscribe at any time by selecting the Manage your subscription link from the app's menu. This menu option appears in the main Synapfeeds menu as well as in the Syndicator and Autopublisher apps: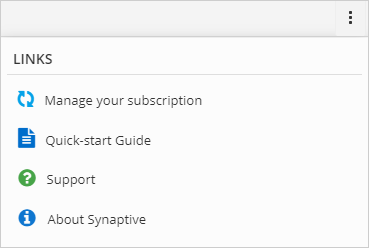 Clicking Subscribe, or selecting Manage your subscription, will display the following popup, where you can select the type of subscription you would like to create: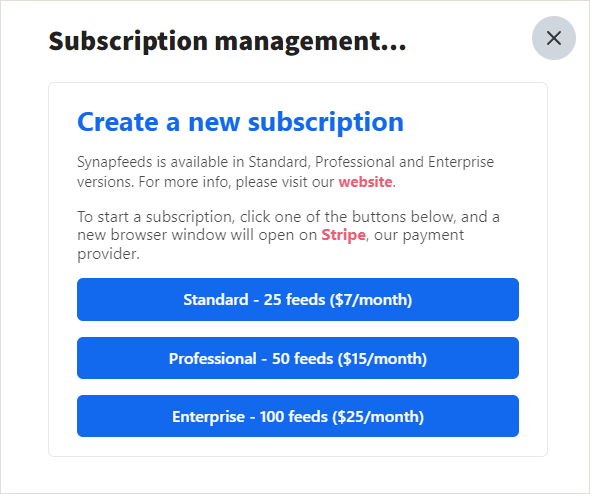 Clicking one of the buttons will open up a new browser tab on Stripe, our payment provider: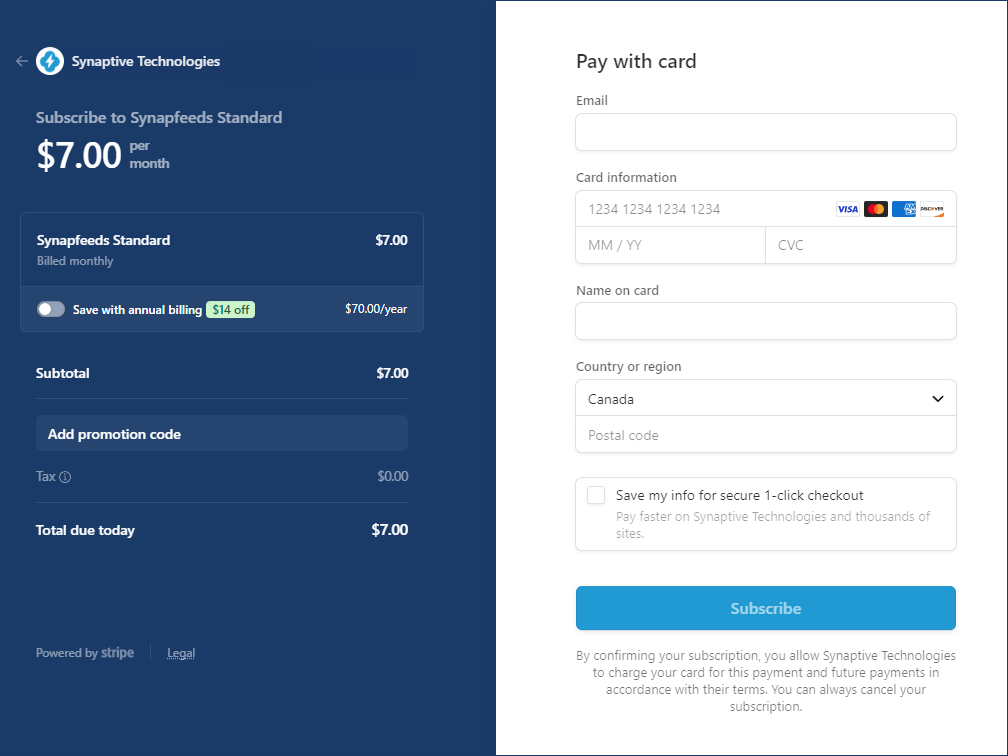 Here, you can select from monthly or yearly payment, and enter your payment information. 
Upgrading/Downgrading/Cancelling
Once you are subscribed, you can upgrade, downgrade or cancel your subscription at any time by clicking the Manage your subscription link in any of the apps. This time, the following popup will be displayed: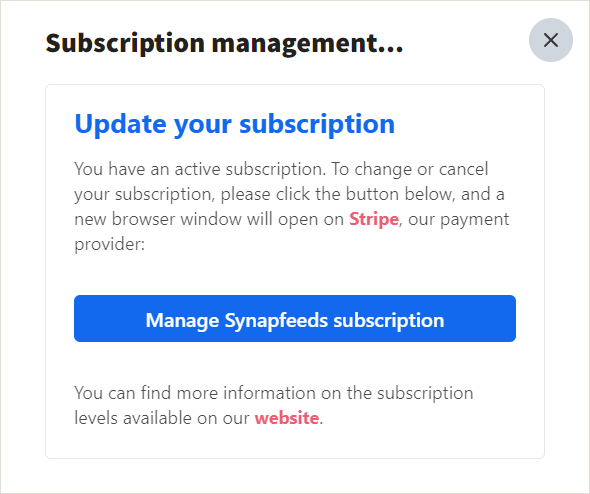 Clicking the Manage Synapfeeds subscription button will open up a new browser tab on Stripe, where you can manage your subscription, including downloading previous invoices: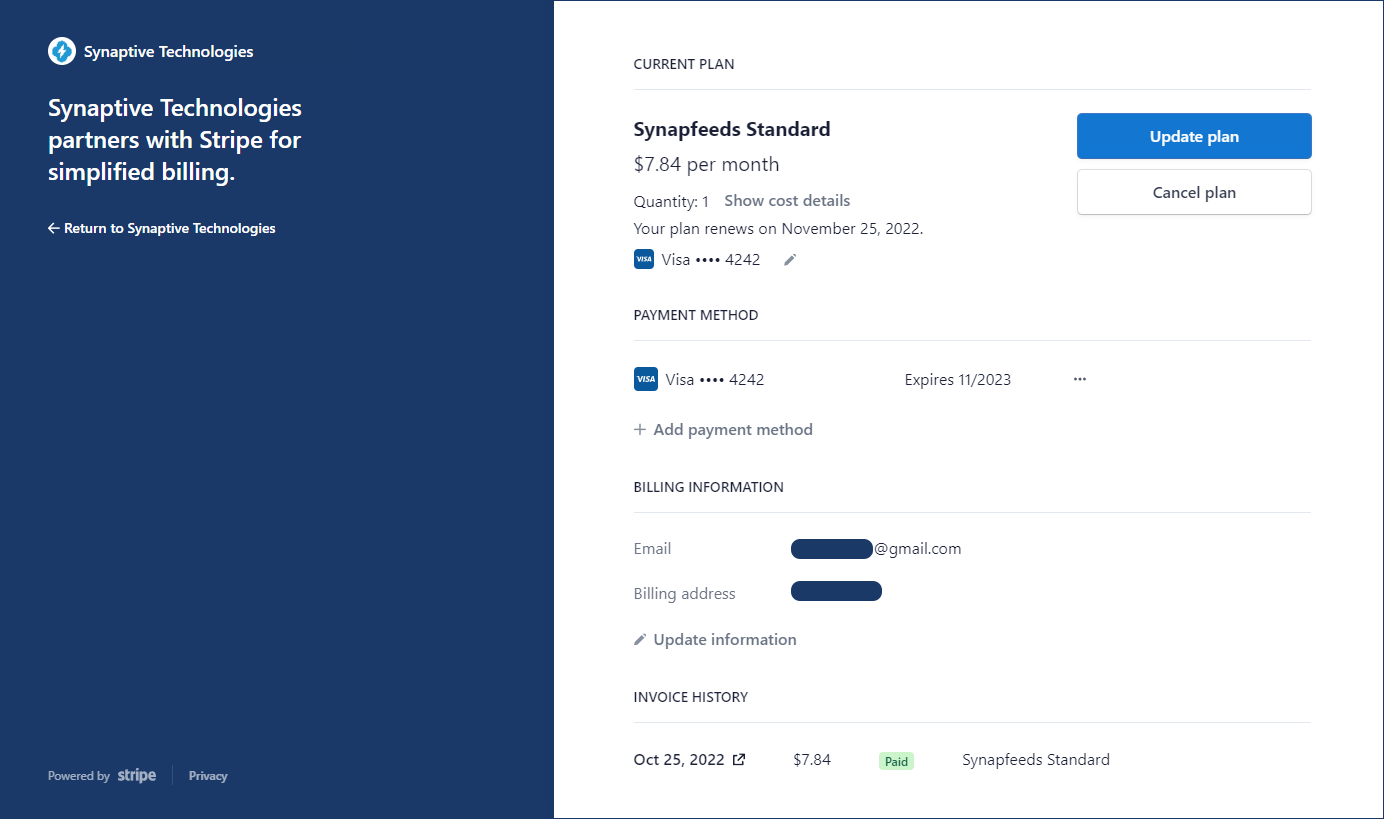 More Questions? Feel free to contact us. 
Still have questions?
Click the Contact button below, and our support team will be happy to help!
Contact us