Streamchat allows you to add chatbots for Facebook Messenger and Line to your Hootsuite dashboard. 
After you have installed the app, and created your first stream, you will be asked to select which network you want to create a chatbot for: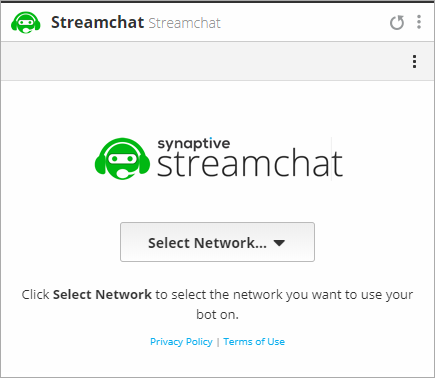 Next, click the Select Network button and choose one of the networks: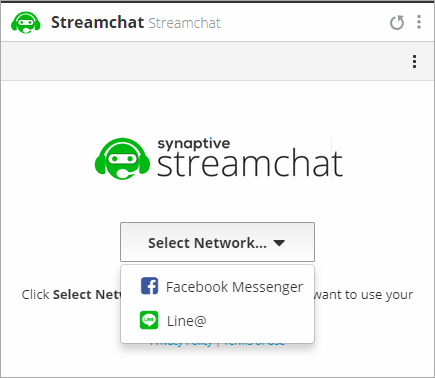 Once you have selected a network, you will be redirected to the app for the network you have selected. For more information on the individual apps, consult the Quick Start Guides below:
Questions?
If you have any questions regarding the Streamchat for Hootsuite app, please feel free to contact us via our support system at:
https://www.synaptive.com/contact-us
Still have questions?
Click the Contact button below, and our support team will be happy to help!
Contact us